How many seconds are there in one year?
Answer: A: 12 of them: January 2nd, February 2nd, March 2nd, April 2nd, May 2nd, June 2nd, July 2nd, August 2nd, September 2nd, October 2nd, November 2nd, December 2nd.
Solution:


Share with
You may also like..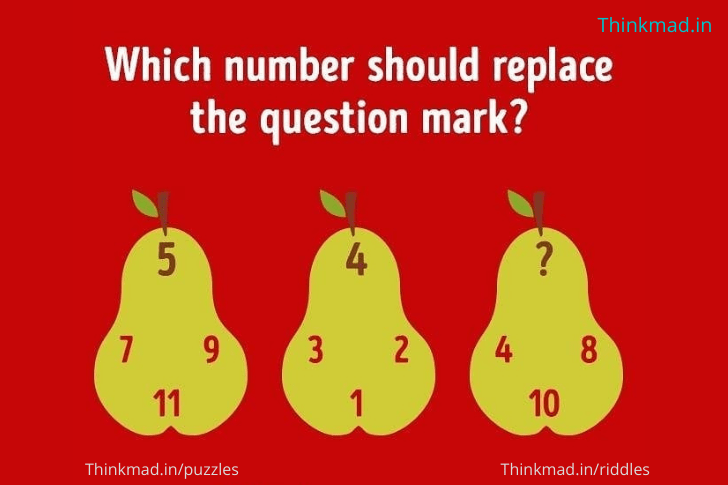 which number should replace the question mark 4 8 10 ? in the picture
Answer: 2
Solution: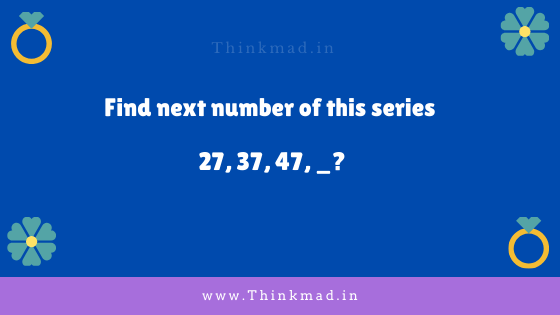 2, 4, 6, 10, 16, 26 __ ? What is next number?
Answer: 57
Solution:


Previous
Next