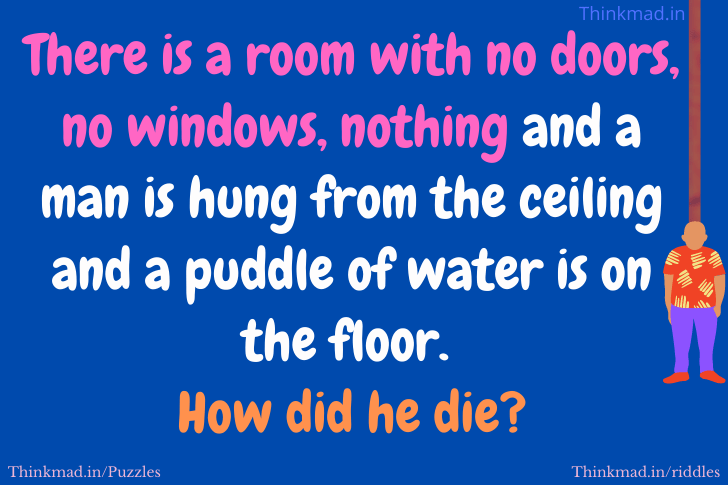 Riddle with an answer: There is a room with no doors, no windows, nothing and a man is hung from the ceiling and a puddle of water is on the floor. How did he die?
Are you ready for a hard brain workout? These brain teaser riddle will make your brain work as you!
Viral WhatsApp puzzle question with answer
Share your answers and thoughts in the comments box below
Show answer
Answer:
He was standing on the Ice Block
Solution: Keeping the things in mind:
Visualizing a room with just a fan and a man hung on it, with some water on the floor.
The first thing that strikes my mind is that He had a rope in his neck tied to the fan and was standing on a big ice cube/ice slab.
As the ice started melting, he starts dying.
Knowledge increases by sharing 🙂