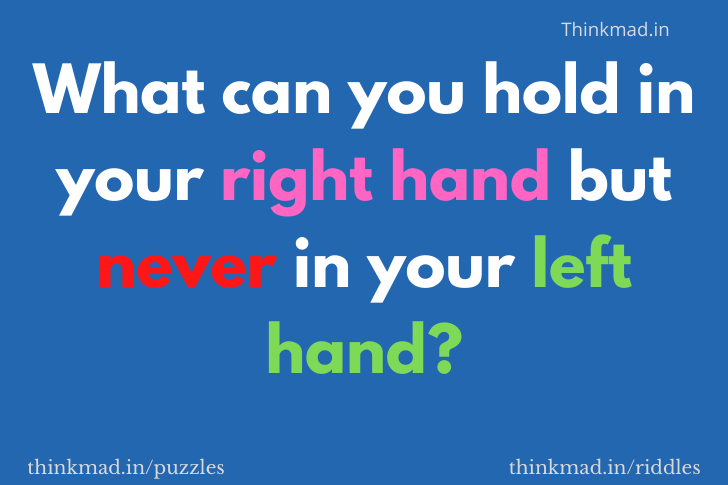 Riddle answer: What can you hold in your left hand and not in your right?
Solution:
Your left hand cannot hold anything on your arm below your left shoulder, so the fingers on your left hand, your left hand, your left forearm, your left elbow, your left bicep, etc.
On some people, I am sure they would not be able to hold their left shoulders either, but that would be down to flexibility and the relative size of one's arm.
Share your answers and thoughts in the comments box below
Show answer
Answer : 
Your left wrist and  Your left elbow.
You can hold both of these in your right hand but not In Your left.
Knowledge increases by sharing 🙂