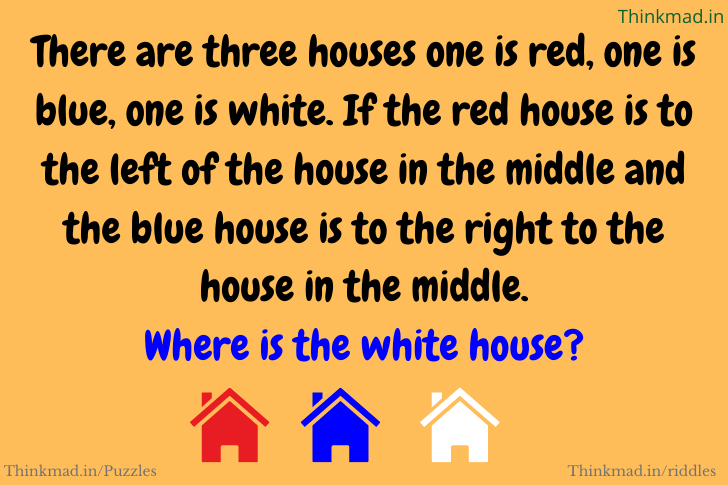 Puzzle Answer:There are three houses one is red, one is blue, one is white. If the red house is to the left of the house in the middle and the blue house is to the right to the house in the middle. Where is the white house?
In this video, we have explained 2 possible answers for this tricky hard riddle,
watch and share your answers and thoughts in the comments box below.
Show answer
2 possible Answers

1. White House is in Washington D.C.
2. red house is to the left of the house in the middle blue house is to the right to the house in the middle, So White house is to the MIDDLE
Knowledge increases by sharing 🙂