Share with
You may also like..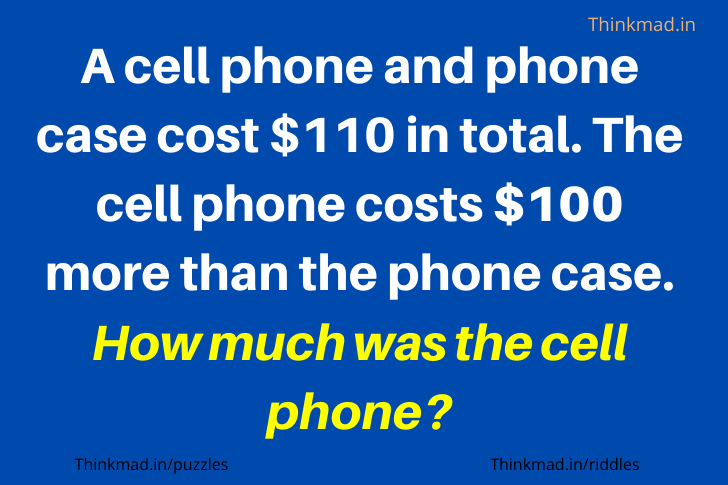 A cell phone and phone case cost $110 in total. The cell phone costs $100 more than the phone case. How much was the cell phone?
Answer: 105$
Solution:


Look at this sequence; I6, 06, 68, 88, X, 98. What does the X represent?
Answer: The answer is 87, in order to solve this you need to look at the numbers upside down. The sequence comes out to be 86, ?, 88, 89, 90, 91; therefore the ? is 87.
Solution:


if 2+9=711 then find 12+3=??? number Puzzle with answer
Answer: 915
Solution:



if you look at the question we have equations as

2+9=711

14+6=820;

17+11=628

then 12+3=??

from Equation 1 

2+9=711

2+9=(2-9)(2+9)

= 711

here we used a formula called a+b=(a-b)(a+b)

similarly for remaining equations

Equation:2

14+6=(14-6)(14+6)=820

Equation:3

17+11=(17-11)(17+11)=628

now we have 12+3=??

12+3=(12-3)(12+3)=915

12+3=915 is the correct answer
Previous
Next