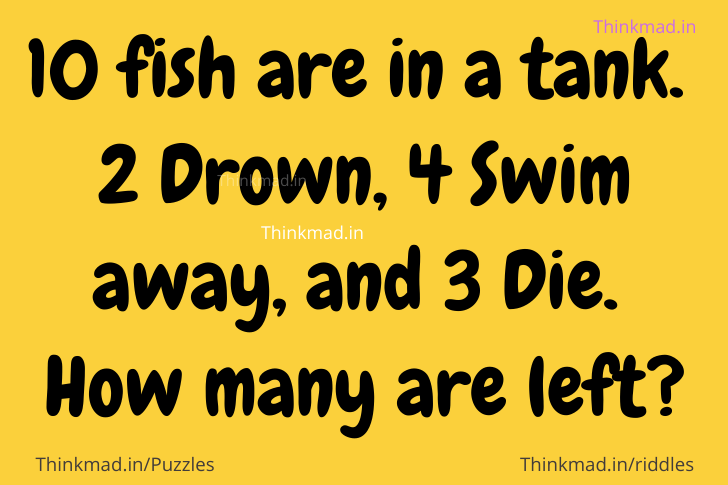 Riddle with an answer: There are 10 fish are in a tank. 2 Drown, 4 Swim away, and 3 Die. How many are left in the tank now?
Show answer
Correct answer: 10
First of all, fish can't drown and hey can't swim away
3 dead fish are floating.
So…all  10 fish are still left in the tank!
Knowledge increases by sharing 🙂