Share with
You may also like..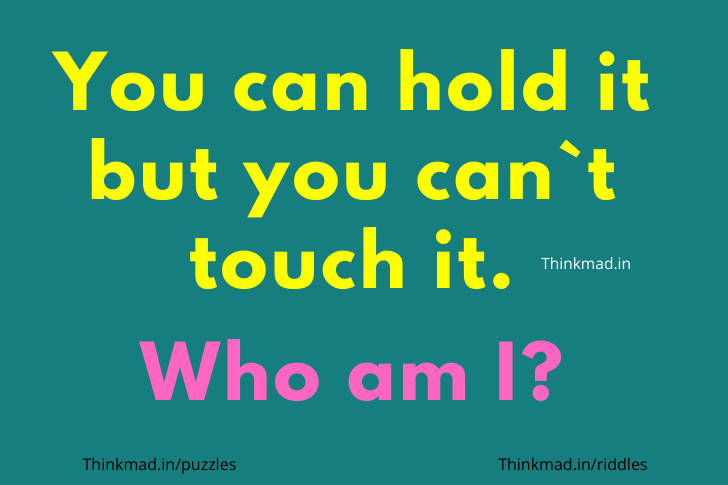 What can you hold, but not touch? who am I? riddle answer
Answer: your breath
Solution:



#Riddle_answer: "You can hold it but you can`t touch it." hard riddle answer 

Here we explained the solution for this tricky puzzle  question with correct answer below.

Show answer

Correct answer :

your breath.

Cheers !!!

Knowledge increases by sharing 🙂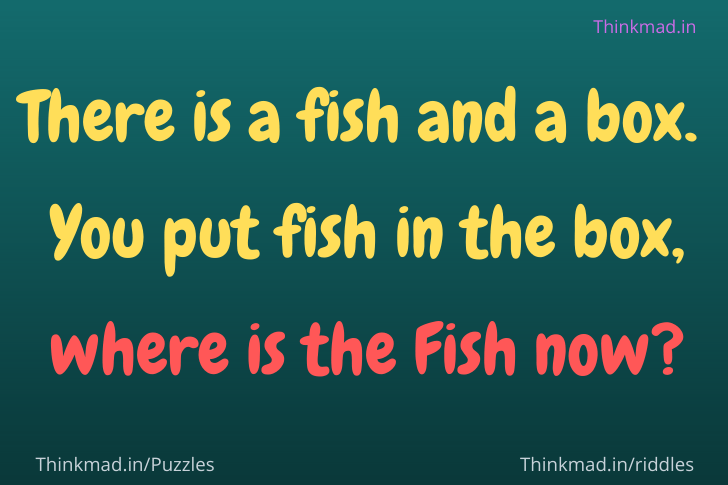 There is a fish and a box. You put fish in the box, where is the Fish now?
Answer: Fish in a Bowl

Fish usually in water so now here fish in the water bowl so correct answer Fish in the bowl which is in the Box 🙂
Solution:



Riddle with an answer: There are fish and a box. You put fish in the box, where is the Fish now?

Show answer

Correct answer:

Fish in a Bowl 

Fish usually in water so now here fish in the water bowl so correct answer  Fish in the bowl which is in the Box 🙂

Knowledge increases by sharing 🙂
Previous
Next