Share with
You may also like..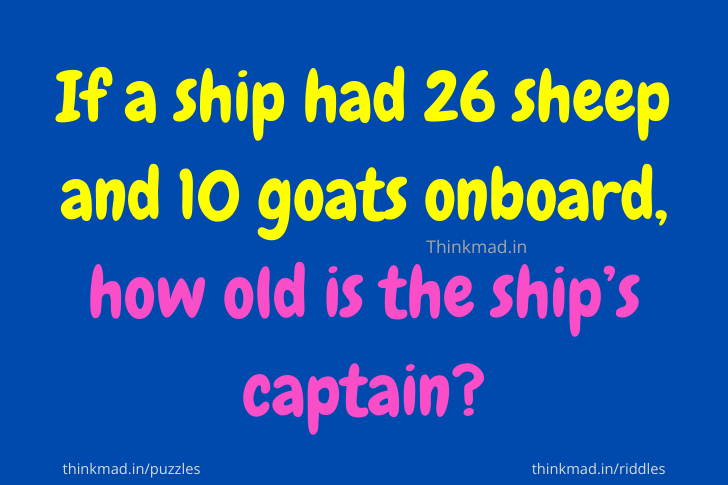 If a ship had 26 sheep and 10 goats onboard, how old is the ship's captain? Puzzle answer
Answer: At least 28 years
Solution:



The total weight of 26 sheep and 10 goat is 7,700kg, based on the average weight of each animal," said one Weibo commenter.

"In China, if you're driving a ship that has more than 5,000kg of cargo you need to have possessed a boat license for five years. The minimum age for getting a boat's license is 23. so [the captain is] at least 28."

Captain age : at least 28 years

Cheers !!!
Previous
Next